Partnering & Networking
Please contact us with your company name, purpose, goals, and missions.  Our business development manager will work with you to see if your firm would be a good fit to partner with us on relevant programs or projects.  
Careers & Jobs at Syllabus Consulting, LLC
Syllabus Consulting does not currently have any open positions and we are not currently accepting resumes at this time.  Please check back here in the future as job announcements will be posted below.    
Opportunities with a Strategic Partner
Below please find several commission-only self-employment positions with our strategic partner and exciting advertising startup, Mississippi Traders. For more information about this upcoming company visit Mississippi Traders' web site.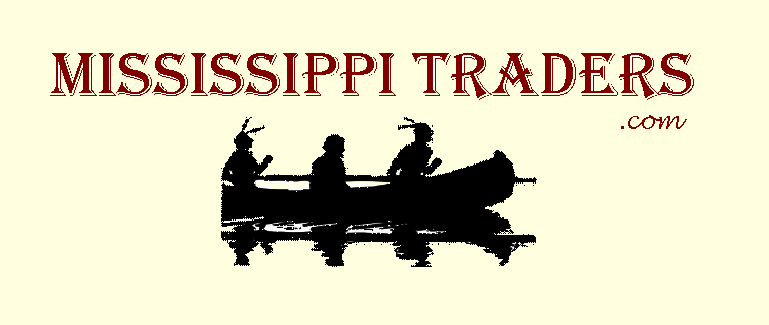 23SC23001 – Marquis Advertising Sales Manager
1. Essential Information
Marquis Advertising Sales Manager
Location-based, self-employment in Hannibal, MO
2. Job Description
Job Summary
Sell affordable marquis and banner advertising spaces to local businesses. Manage a small but growing team of associates.
Responsibilities
⦁ Conduct market research
⦁ Approach local and area small businesses to establish effective business relationships with them
⦁ Secure commitments to purchase advertisements
⦁ Process digital media graphics, logos, and marketing information
⦁ Provide invoices and monthly statistics
⦁ Process and record payments subject to review and audit
⦁ Attend required business meetings and training events
⦁ Provide basic on-the-job-training to newly recruited teammates
Qualifications
⦁ Positive attitude
⦁ Self-actuated
⦁ Ability to work with minimal supervision
⦁ Associates' degree or higher in business, marketing, or economics
⦁ Two years of small team leadership experience
⦁ Basic proficiency with photography
⦁ Basic proficiency with standard office software applications and electronic mail
3. More Details
Salary range: $25,000-30,000
Commission
Job Physical Location
PO Box 255
Hannibal, MO 63401
Sales + Marketing + Management
Requisition Code: 23SC21001
4. Applicant Instructions
Send a cover letter and a resumé to customer.service@mississippitraders.com and carbon-copy to info@syllabusllc.com. Please answer the following questions in the cover letter:
Screening Questions
⦁ I understand that answering "No" to either of the next two questions disqualifies the applicant from consideration.
⦁ I understand that this is a commission-based position, the salary quoted above is an estimate based on expected work performance and does not guarantee a minimum salary or wage. Y/N
⦁ I understand that as a self-employed associate that I will receive commissions as my only source of payment and am solely responsible to declare and pay required and relevant federal, state, and local taxes, payrolls taxes, duties, and fees. Y/N
⦁ I understand that the self-employment association being offered is with Mississippi Traders, a startup with a goal to make classified advertising affordable for local businesses. Y/N
Opportunities with Our Strategic Partner: Mississippi Traders.com
Syllabus Consulting's strategic partner, the exciting advertising startup company Mississippi Traders is seeking the following commission-only positions:
23SC21002 – Marquis Advertising Sales Associate
1. Essential Info
Marquis Advertising Sales Associate
Self-employment in Hannibal, MO
2. Job Description
Job Summary
Sell affordable marquis and banner advertising spaces to local businesses.
Responsibilities
⦁ Conduct market research
⦁ Approach local and area small businesses to establish effective business relationships with them
⦁ Secure commitments to purchase advertisements
⦁ Process digital media graphics, logos, and marketing information
⦁ Provide invoices and monthly statistics
⦁ Process and record payments subject to review and audit
⦁ Attend required business meetings and training events
Qualifications
⦁ Positive attitude
⦁ Self-actuated
⦁ Ability to work with minimal supervision
⦁ High school graduate or equivalent
⦁ 1-2 years of experience with sales or marketing desired but not required⦁ Basic proficiency with photography
⦁ Basic proficiency with standard office software applications and electronic mail
3. More Details
Salary range: $18,000 – $23,000 [estimated, not guaranteed]
Commission-based
Job Physical Location
PO Box 255
Hannibal, MO 63401
Sales + Marketing
Requisition Code: 23SC21002
4. Applicant Instructions
Send a cover letter and a resumé to customer.service@mississippitraders.com and carbon-copy to info@syllabusllc.com. Please answer the following questions in the cover letter:
Screening Questions
⦁ I understand that answering "No" to either of the next two questions disqualifies the applicant from consideration.
⦁ I understand that this is a commission-based position, the salary quoted above is an estimate based on expected work performance and does not guarantee a minimum salary or wage. Y/N
⦁ I understand that as a self-employed associate that I will receive commissions as my only source of payment and am solely responsible to declare and pay required and relevant federal, state, and local taxes, payrolls taxes, duties, and fees. Y/N
⦁ I understand that the self-employment association being offered is with Mississippi Traders, a startup with a goal to make classified advertising affordable for local businesses. Y/N
23SC20003 – Marquis Advertising Sales Intern
1. Essential Info
Marquis Advertising Sales Intern
Self-employment in Hannibal, MO
2. Job Description
Job Summary
Sell affordable marquis and banner advertising spaces to local businesses.
Responsibilities
⦁ Learn to conduct market research on-the-job (OJT)
⦁ Build self-confidence by approaching local and area small businesses to establish effective business relationships with them
⦁ Learn to secure commitments to purchase advertisements
⦁ Develop skills processing digital media graphics, logos, and marketing information
⦁ Gain experience providing invoices and monthly statistics
⦁ Develop key skills processing and recording payments subject to review and audit
⦁ Attend required business meetings and training events
Qualifications
⦁ Positive attitude
⦁ Self-actuated
⦁ Ability to work with supervision
⦁ High school student in good standing (2.0 GPA or higher) or pursuing general equivalent degree (GED)
⦁ Any sales or marketing experience is desired but not required
3. More Details
Salary range: $5,000 – $7,000 [estimated, not guaranteed]
Commission-based
Job Physical Location
PO Box 255
Hannibal, MO 63401
Sales + Marketing
Requisition Code: 23SC20003
4. Applicant Instructions
Send a cover letter and a resumé to customer.service@mississippitraders.com and carbon-copy to info@syllabusllc.com. Please answer the following questions in the cover letter:
Screening Questions
⦁ I understand that answering "No" to either of the next two questions disqualifies the applicant from consideration.
⦁ I understand that this is a commission-based position, the salary quoted above is an estimate based on expected work performance and does not guarantee a minimum salary or wage. Y/N
⦁ I understand that as a self-employed associate that I will receive commissions as my only source of payment and am solely responsible to declare and pay required and relevant federal, state, and local taxes, payrolls taxes, duties, and fees. Y/N
⦁ I understand that the self-employment association being offered is with Mississippi Traders, a startup with a goal to make classified advertising affordable for local businesses. Y/N
⦁ Important: If the applicant is under 18 years of age, the cover letter will require the indorsement of the applicant's parent or legal guardian. Please include the following phrase under the applicant's signature block of the cover letter with a signature to indorse the statement:
"I/we, ______________, the parent(s) or legal guardian(s) of the applicant certify that he or she is eligible to work in the State of Missouri and I/we approve the application. I/we understand that as a self-employed, commission-only position that I/we are responsible to ensure ____________ declares and pays any required and relevant federal, state, and local taxes, payroll taxes, duties, and fees."
23SC13004 – Consignment Advertising Sales Manager
1. Essential Info
Consignment advertising sales manager
Self-employment in Hannibal, MO
2. Job Description
Job Summary
Find local opportunities to consign real estate, capital products, or durable goods for sale or lease and facilitate the sale.
Responsibilities
⦁ Locate real estate (commercial, residential, agricultural, industrial), capital products (machinery, agricultural equipment, recreational vehicles, watercraft, automobiles), or durable goods (appliances, bicycles) for sale or for lease
⦁ Enter formal consignment agreements with the seller on mutually acceptable terms
⦁ Create suitable advertisement and follow procedure to upload it to company web site
⦁ Ensure compliance with legal measures and risk mitigation for consignment sales
⦁ Process digital media graphics, logos, and marketing information
⦁ Provide invoices and monthly statistics
⦁ Process and record payments subject to review and audit
⦁ Attend required business meetings and training events
⦁ Provide basic on-the-job-training to newly recruited teammates
Qualifications
⦁ Positive attitude
⦁ Self-actuated
⦁ Ability to work with minimal supervision
⦁ Ability to work with non-technically-oriented customers
⦁ Associates' degree or higher in business, marketing, or economics
⦁ Two years of small team leadership experience
⦁ Basic proficiency with photography
⦁ Basic proficiency with standard office software applications and electronic mail
3. More Details
Salary range: $10,000 – $20,000 [estimated, not guaranteed]
Commission
Job Physical Location
PO Box 255
Hannibal, MO 63401
Sales + Marketing + Management
Requisition Code: 23SC13004
4. Applicant Instructions
Send a cover letter and a resumé to customer.service@mississippitraders.com and carbon-copy to info@syllabusllc.com. Please answer the following questions in the cover letter:
Screening Questions
⦁ I understand that answering "No" to either of the next two questions disqualifies the applicant from consideration.
⦁ I understand that this is a commission-based position, the salary quoted above is an estimate based on expected work performance and does not guarantee a minimum salary or wage. Y/N
⦁ I understand that as a self-employed associate that I will receive commissions as my only source of payment and am solely responsible to declare and pay required and relevant federal, state, and local taxes, payrolls taxes, duties, and fees. Y/N
⦁ I understand that the self-employment association being offered is with Mississippi Traders, a startup with a goal to make classified advertising affordable for local businesses. Y/N
23SC03005 – Classified Advertising Sales Manager
1. Essential Information
Classified Advertising Sales Manager
Location-based, self-employment in Hannibal, MO
2. Job Description
Job Summary
Sell affordable classified advertising spaces to local businesses and individuals. Manage a small but growing team of associates.
Responsibilities
⦁ Conduct market research
⦁ Approach local and area small businesses and individuals with products or services to sell to establish effective business relationships with them
⦁ Secure commitments to purchase affordable classified advertisements
⦁ Process digital media graphics, logos, and marketing information
⦁ Provide invoices and monthly statistics
⦁ Process and record payments subject to review and audit
⦁ Attend required business meetings and training events
⦁ Provide basic on-the-job-training to newly recruited teammates
Qualifications
⦁ Positive attitude
⦁ Self-actuated
⦁ Ability to work with minimal supervision
⦁ Associates' degree or higher in business, marketing, or economics
⦁ Two years of small team leadership experience
⦁ Intermediate proficiency with photography
⦁ Basic proficiency with standard office software applications and electronic mail
3. More Details
Salary range: $25,000-30,000
Commission
Job Physical Location
PO Box 255
Hannibal, MO 63401
Sales + Marketing + Management
Requisition Code: 23SC03005
4. Applicant Instructions
Send a cover letter and a resumé to customer.service@mississippitraders.com and carbon-copy to info@syllabusllc.com. Please answer the following questions in the cover letter:
Screening Questions
⦁ I understand that answering "No" to either of the next two questions disqualifies the applicant from consideration.
⦁ I understand that this is a commission-based position, the salary quoted above is an estimate based on expected work performance and does not guarantee a minimum salary or wage. Y/N
⦁ I understand that as a self-employed associate that I will receive commissions as my only source of payment and am solely responsible to declare and pay required and relevant federal, state, and local taxes, payrolls taxes, duties, and fees. Y/N
⦁ I understand that the self-employment association being offered is with Mississippi Traders, a startup with a goal to make classified advertising affordable for local businesses. Y/N
23SC01006 – Classified Advertising Sales Associate
1. Essential Information
Classified Advertising Sales Associate
Location-based, self-employment in Hannibal, MO
2. Job Description
Job Summary
Sell affordable classified advertising spaces to local businesses and individuals.
Responsibilities
⦁ Conduct market research
⦁ Approach local and area small businesses and individuals with products or services to sell to establish effective business relationships with them
⦁ Secure commitments to purchase affordable classified advertisements
⦁ Process digital media graphics, logos, and marketing information
⦁ Provide invoices and monthly statistics
⦁ Process and record payments subject to review and audit
⦁ Attend required business meetings and training events
Qualifications
⦁ Positive attitude
⦁ Self-actuated
⦁ Ability to work with minimal supervision
⦁ High school graduate or equivalent
⦁ Basic proficiency with photography
⦁ Basic proficiency with standard office software applications and electronic mail
3. More Details
Salary range: $18,000-20,000
Commission
Job Physical Location
PO Box 255
Hannibal, MO 63401
Sales + Marketing
Requisition Code: 23SC01006
4. Applicant Instructions
Send a cover letter and a resumé to customer.service@mississippitraders.com and carbon-copy to info@syllabusllc.com. Please answer the following questions in the cover letter:
Screening Questions
⦁ I understand that answering "No" to either of the next two questions disqualifies the applicant from consideration.
⦁ I understand that this is a commission-based position, the salary quoted above is an estimate based on expected work performance and does not guarantee a minimum salary or wage. Y/N
⦁ I understand that as a self-employed associate that I will receive commissions as my only source of payment and am solely responsible to declare and pay required and relevant federal, state, and local taxes, payrolls taxes, duties, and fees. Y/N
⦁ I understand that the self-employment association being offered is with Mississippi Traders, a startup with a goal to make classified advertising affordable for local businesses. Y/N